Don't know where to begin your sustainability journey? Sign-up to take one of Kate's virtual Sustainability Engagement Workshops offered each month.
Learn where Kate will be speaking next and on various topics ranging from the science and impacts of climate change, zero waste living, and circularity.
Looking for a speaker at your corporate event or national conference? Kate is available for speaking engagements on a variety of topics around corporate and personal sustainability including business circularity, carbon inventories, materiality assessments and stakeholder engagement.
Here are upcoming workshops and events.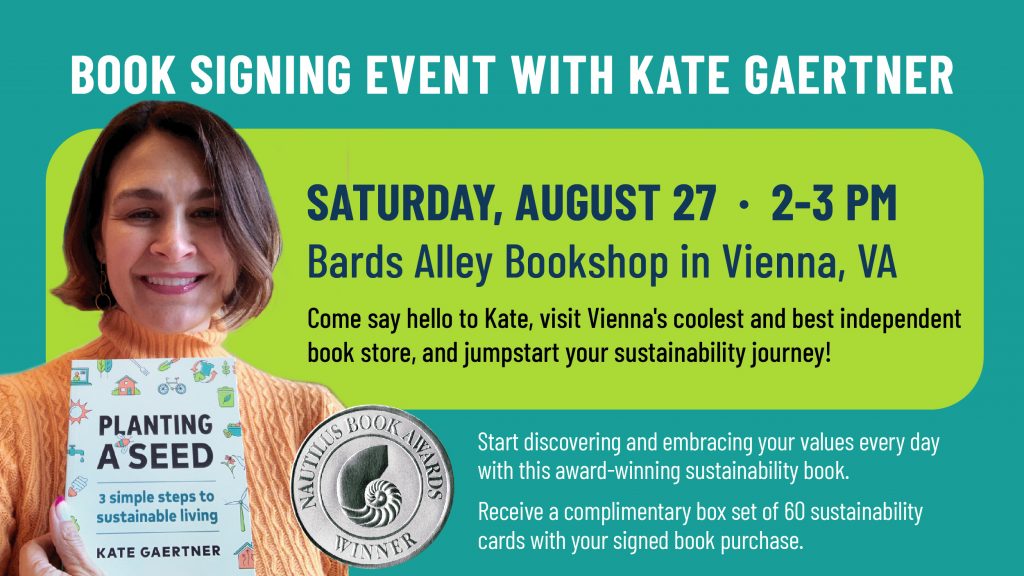 SATURDAY, August 27 • 2 pm -3 pm EST
Book Signing Event with Kate Gaertner:
Bards Alley Bookshop in Vienna, VA
Come say hello to Kate, visit Vienna's coolest and best independent book store, and jumpstart your sustainability journey!