Don't know where to begin your sustainability journey? Sign-up to take one of Kate's virtual Sustainability Engagement Workshops offered each month.
Learn where Kate will be speaking next and on various topics ranging from the science and impacts of climate change, zero waste living, and circularity.
Looking for a speaker at your corporate event or national conference? Kate is available for speaking engagements on a variety of topics around corporate and personal sustainability including business circularity, carbon inventories, materiality assessments and stakeholder engagement.
Here are upcoming workshops and events.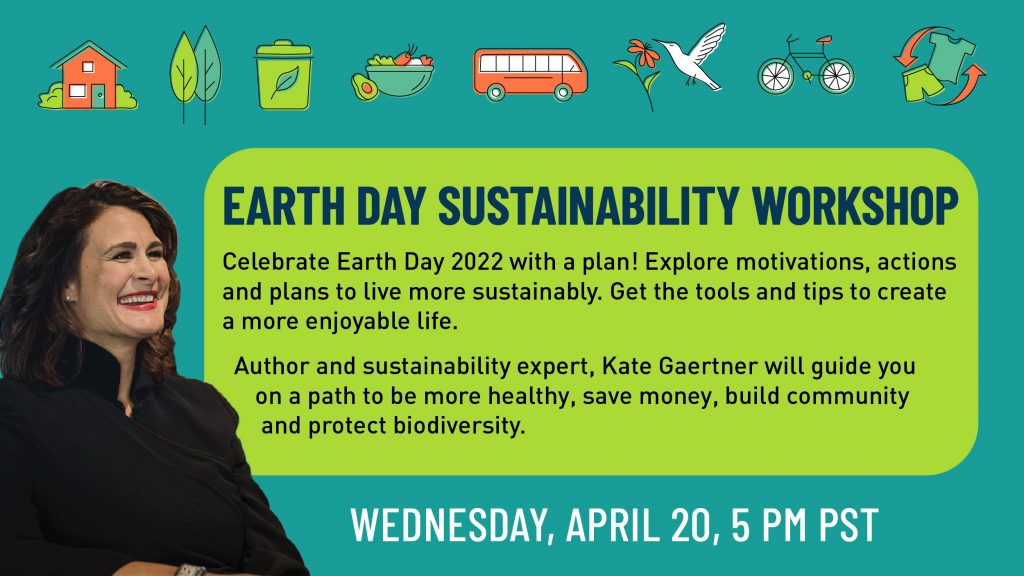 WEDNESDAY, April 20 • 5 pm -6:15 pm PST
Earth Day Sustainability Engagement Workshop:
Connecting What You Value to Sustainability
Learn strategies and make a plan to live more sustainably! Save money, get healthier, build your local community and support biodiversity.