"Kate Gaertner explains how each of us can – must – work to reverse global warming. She reminds me of Body Shop co-founder Anita Roddick, who contrasted the pessimism of the thought with the optimism of the action. It's time for optimisim and action."
John Elkington,
Father of Corporate Sustainability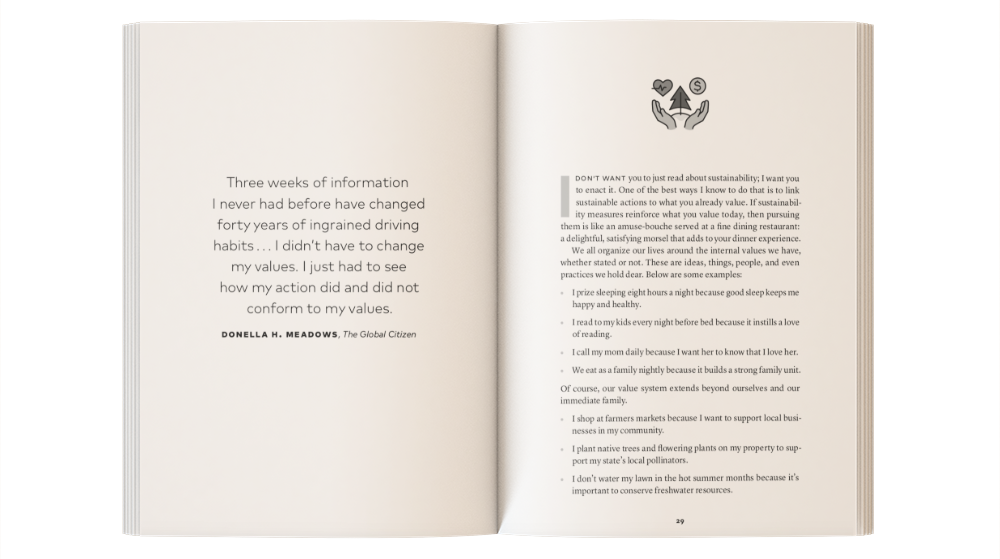 Take a peek inside! 
Read a sample of the book and the table of contents to get a preview of what you will learn.