"Kate lays out an action plan for individuals and communities to engage on climate change, and compelling profiles of empowerment and leadership provide motivation and inspiration. Kate shows us why it's important to care about community both near and far, and how working together can equate to meaningful change."
Megan Ponder,
Peak Plastic Foundation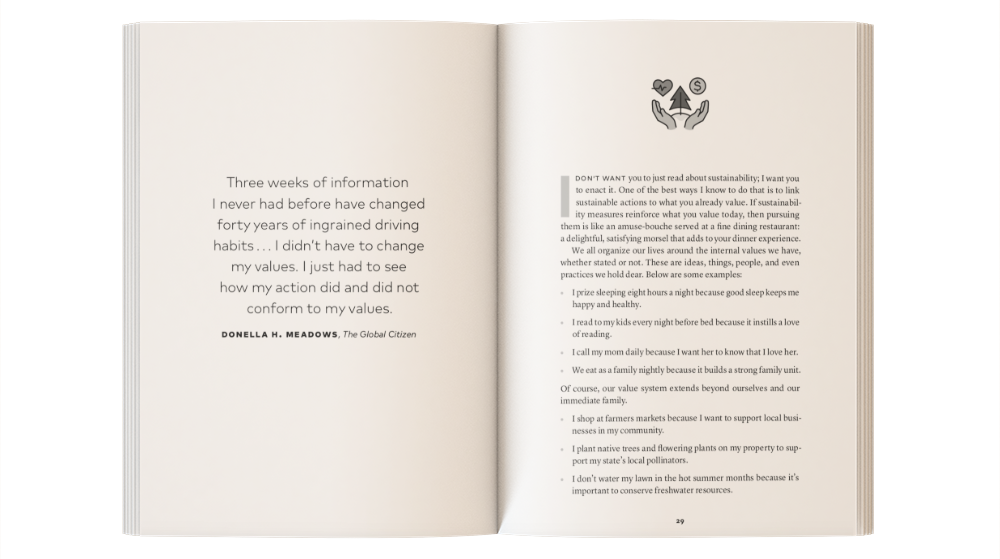 Take a peek inside! 
Read a sample of the book and the table of contents to get a preview of what you will learn.