Kate's unique approach works! Take a look at some of the reviews she has received for her book and the CultivateTM course.
"Kate Gaertner explains how each of us can–must–work to reverse global warming. She reminds me of Body Shop co-founder Anita Roddick, who contrasted the pessimism of the thought with the optimism of the action. It's time for optimism and action." 
— John Elkington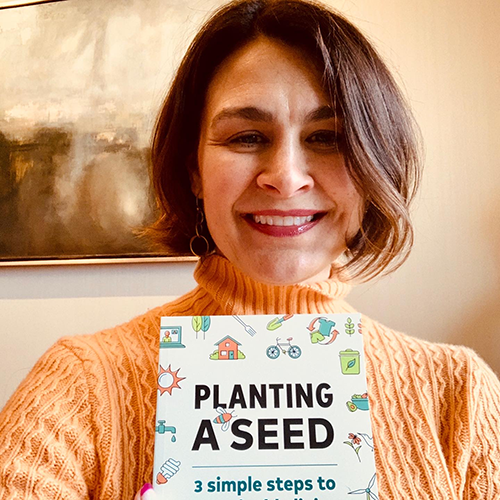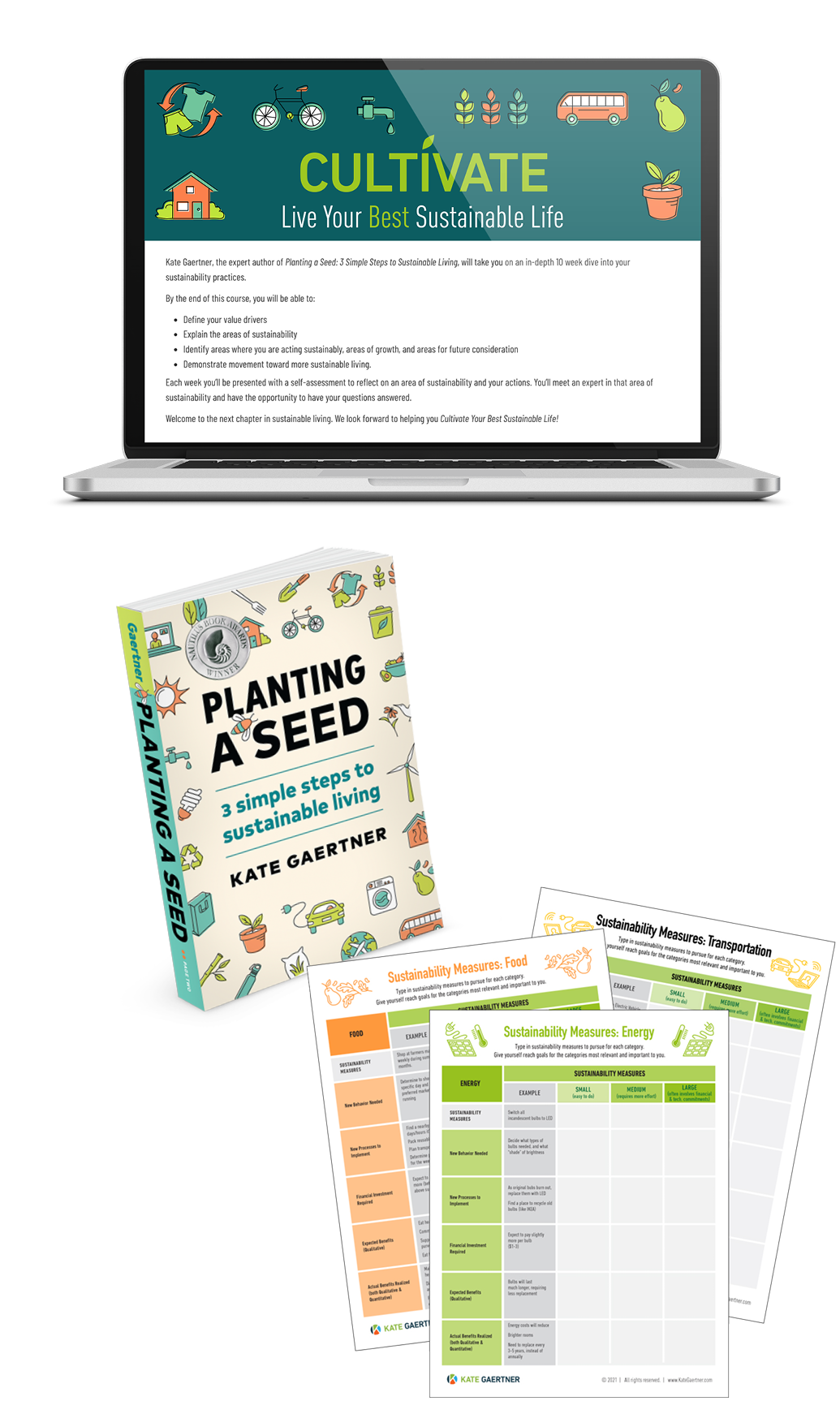 "Both the book and the course take a methodical approach to sustainability by grouping areas where there are opportunities to make an impact into categories, and by helping individuals take actions aligned with their values so that taking action feels good, not cumbersome or sacrificial.
The result is that a wide breadth of issues and opportunities to make changes are covered, so there is something for everyone.
A lot of people around me are perfectly programmed consumers who think the programmers (companies/governments) need to fix the problem, but I believe that individuals have power in numbers, and we can all do better." 
— Melissa Cano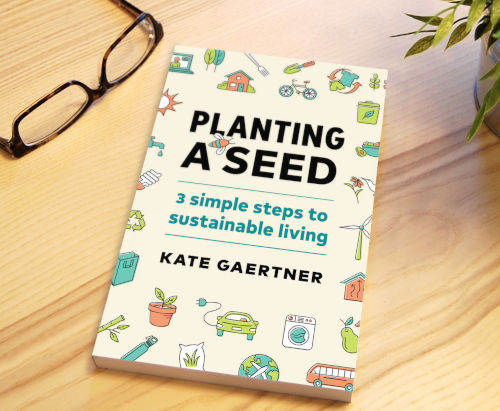 "Now it's personal. Individuals are stewards of sustainable change. In her uplifting book, Kate Gaertner provides the knowledge, tools, and easy-to-adopt frameworks for lowering environmental impact in all parts of one's life."
— Dan Kalafatas, Co-founder and Chairman of 3Degrees
"Thank you Kate Gaertner for the inspiring CultivateTM course. It was interesting, motivating and educational. I am glad to have received the course certificate, and hope to take a follow-up course next year." — Noah Kasozi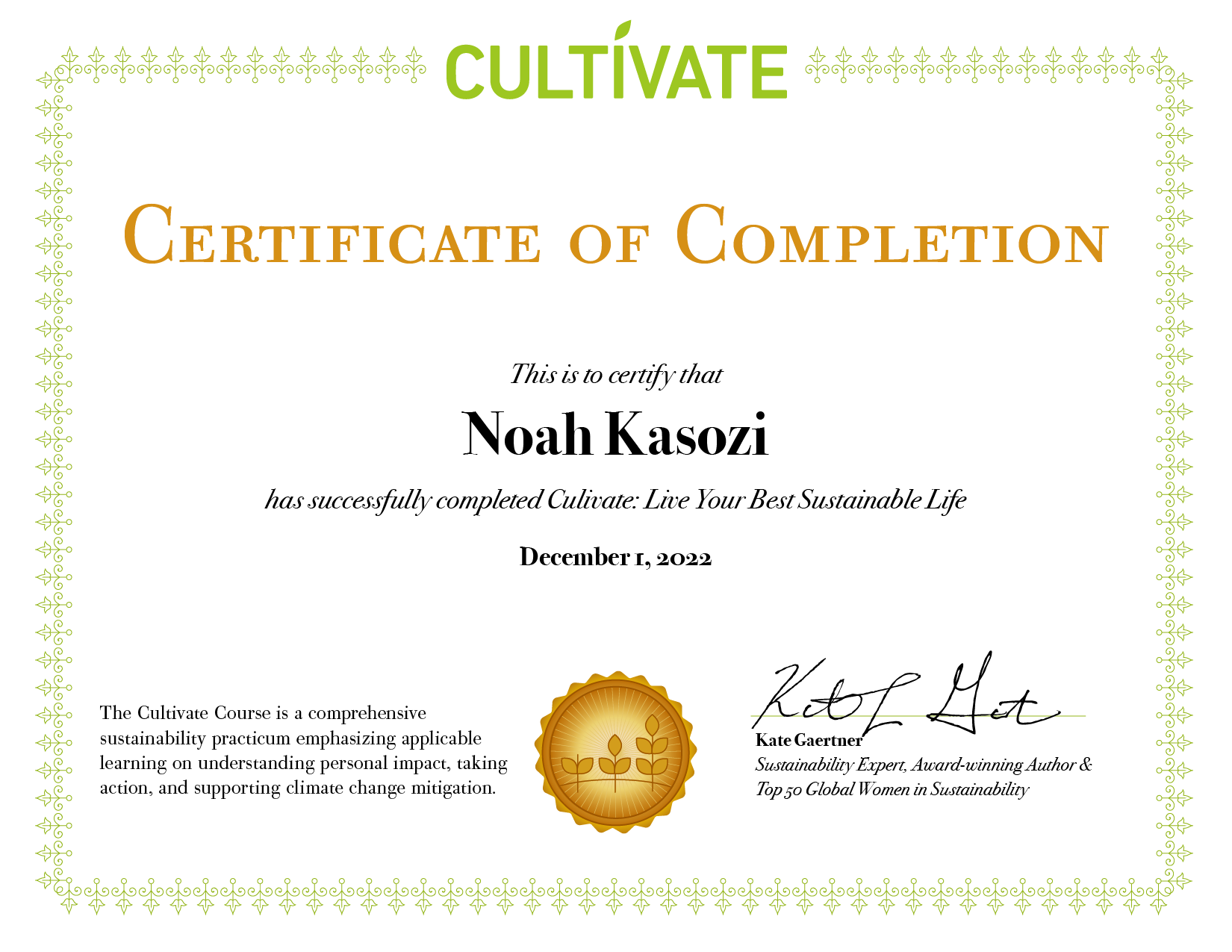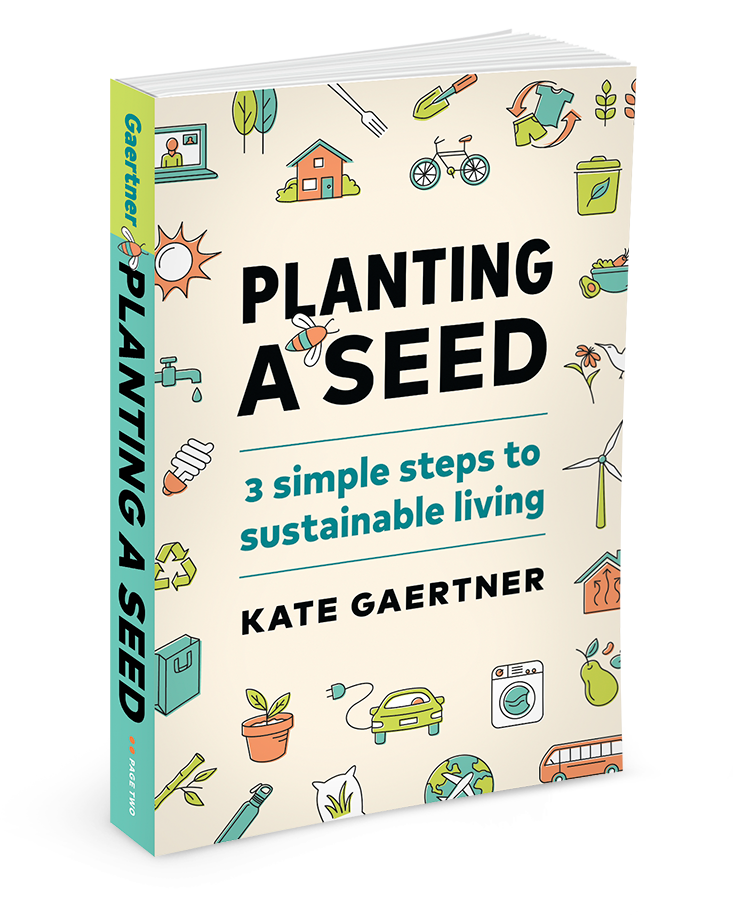 "Planting a Seed clearly provides readers with accessible actions they can take to begin living more sustainably. Kate Gaertner helps simplify what can seem a very complex process for many people, identifying value drivers that the average person can easily identify in their daily life, and what steps we can take as individuals to make changes in seven clear impact categories. Kate's core message: Start small, do what works for you and your family, and larger positive changes both personally and for the greater community will follow!" 
— Melissa Bruntlett, author of Building the Cycling City and Curbing Traffic